We provide Microsoft Office, business skills and management training tailored specifically to your business and run in your offices or hired venues in London, Sussex, Surrey, Kent and Hampshire. We also provide instructor led web-based training, bespoke online/blended course development and management consulting services.
Why work with us for your business training needs
Our trainers have a minimum of 10 years experience in developing and delivering business change and training programmes as management consultants or business managers for industry leading organisations. This broad experience enables them to deliver multiple courses to clients, meaning you get a single person that you can build a relationship with, who understands your business and can tailor courses specifically to your needs.
Our approach to training
No longer do companies have the resources to send employees on 5 day classroom training courses, only for them to return having had a good time but learning very little that they can apply straight away. As outlined below, we deliver training in a different way that addresses the common issues associated with this outdated approach.
Call us today to discuss your training requirements
01342 823 964
We provide Microsoft Office, business skills and management training
tailored specifically to your business.
MS Office training
We provide training in MS Outlook, Excel, PowerPoint, Word and Visio that can show your staff how to produce slick outputs quickly.
Time saving business skills
We provide communications, organisation, facilitation and presentation skills training to help your staff work in a clearer and more structured way.
Management training
& consulting
We provide business, team & change management training/consulting services to help you create a clear strategy supported by your people, processes & IT.
Bespoke course development
We can design, develop and/or deliver bespoke online, classroom or mixed training packages for specific purposes e.g. new joiners or new systems.
We deliver training in a different way that addresses the common issues
associated with outdated approaches.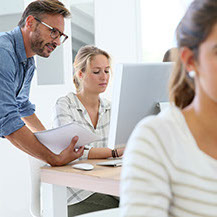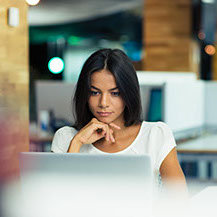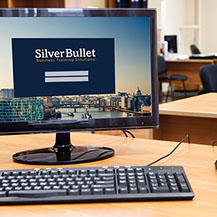 Classroom Training
Modular face-to-face training delivered in your offices or local venues to minimise your travel requirements.
Online Courses
Interactive courses that individuals can complete at their desk at a time that is convenient for them.
Web-based Training
Delivered by an instructor over the internet, with trainees following on their PC in a virtual classroom environment.
Below are some common training issues and how we address them:
The length of courses make them impractical, costly & hard to remember
We recommend a modular approach (max 1 day at a time in your offices or at locally hired venues)
Trainees forget what they've learnt as they don't apply it straight away
We contact trainees in advance to ask them what they currently do and how they do it so we can tailor their training
to explain how it can be directly applied to their work
When applying training, people aren't sure if they're doing it right
We encourage trainees to contact us if they have queries and use other channels (webinars, discussion forums, document portals)
so they continue to share and learn from each other
Rooms are uncomfortable or not conducive to effective training
We ensure the venue (where possible) and room layout evokes interest and suits the training format
(e.g. pictures/posters with examples, space for group and PC work etc.)
Materials do not reflect the differing learning styles of individuals
We remember 80% when we see, hear and participate so our training will include a flow
of "tell me", "show me", "let me try", then "let me ask" and not just "death by PowerPoint"
Materials cover too much at a time, making them difficult to remember
People only remember 3 things at a time so each topic we cover has a maximum of 3 main points.
It also has an introduction and summary to check understanding before moving on.
There is no overall flow to follow so trainees get lost in the detail
We have experience in presenting information in a logical story and use central themes or visual aids
to relate concepts to more familiar things (e.g. well known books/characters).
The content is not interesting enough to keep trainees engaged
We address this by varying formats (slides, videos, posters, group exercises, Q&A, PC work etc.)
and constant interactivity (asking questions, requesting examples/group feedback etc.)
Trainers don't consider the abnormality of a training environment
People are reserved when talking about things they are unsure of, especially with people they don't know.
We therefore build up the individual interaction as a course develops.
Trainees understand the theory but have no idea how to put it into practice
Rather than trainees getting 'blinded by the science' of what we're training in we provide tools
and templates they can take away to help them put it into practice
Get in touch today to find out how we can streamline your business and increase productivity
CALL US ON 01342 823 964
Visit our You Tube channel for demonstrations of our unique approach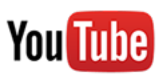 We incorporate 3 key elements into our training to make it as effective as possible:
Research and Tailoring
We deliver private courses to clients wanting training that is dedicated to their industry and business needs. To do this we speak to your trainees first to understand what they do and how they do it so we can tailor courses to help them do it better.
Delivering for all learning styles
Our courses involve a mix of Explanation, Demonstration, Application & Discussion to cover all learning styles. They can also be delivered as classroom, online or web-based training to suit the level of flexibility you require.
Follow-up
How often have you been involved in training but not applied it soon enough to remember it.
Our training also incorporates follow-up approaches to ensure it is put into practice (e.g. discussions forums, sharing portals).
FIND US
Silver Bullet
Business Training Solutions
Thornhill Farm,
Hammerwood Road
Ashurst Wood
East Grinstead
West Sussex RH19 3SA